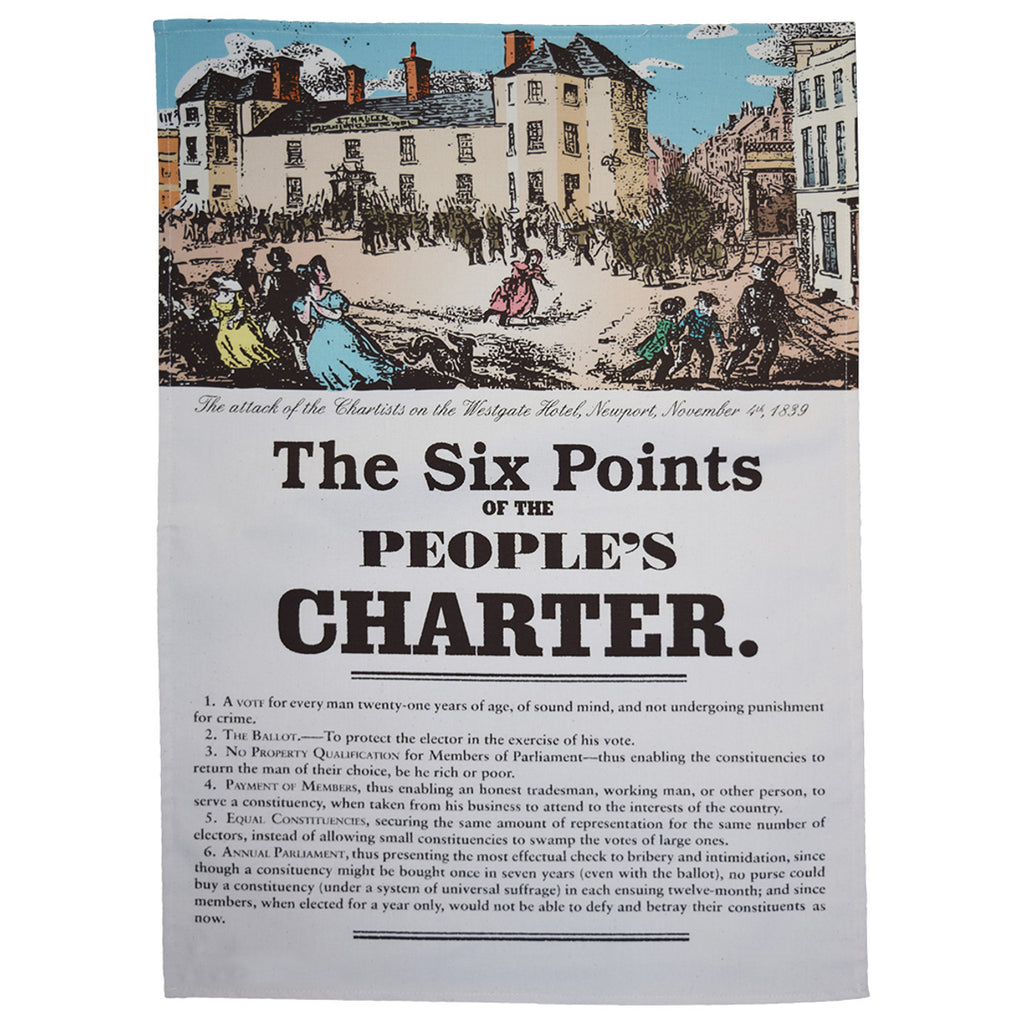 Found&Seek
The People's Charter tea towel
The Reform Act gave the vote to men who owned property in Britain. The poor and those without property had no voice. This led to the development of Chartism, a working class-movement which got its name from the People's Charter. The government refused to support the aims of the Charter. eventually this led to revolt. The storming of the Westgate hotel in Newport, South Wales, where fellow Chartists were being held prisoner, was carried out by a crowd of 10,000 . It eventually led to a more equitable and transparent electoral system. 
These tea towels make great re-usable art, hang them on your wall with a poster hanger or frame them. When you want a change take them down, swap them over and dry your dishes!
Half panama unbleached US cotton (48cm x 70cm)

Sturdy
Colours last in the wash
Hanging loop
Designed and made in the UK
The price in includes UK only shipping.
Buy between 2 and 4 tea towels together and get an automatic 10% discount at checkout
---
More from this collection